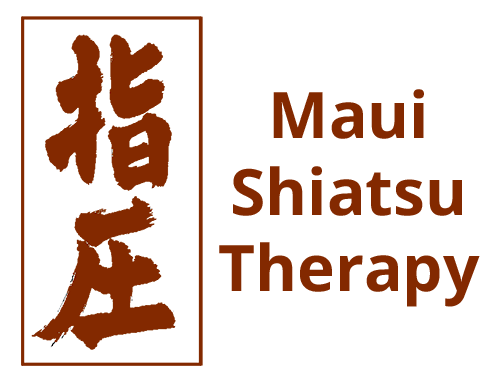 Balance Body, Mind and Spirit with Shiatsu Therapy
Optimize your health with a relaxing Shiatsu session at Maui Shiatsu Therapy.  Shiatsu is one of the oldest forms of alternative therapies used to assist with health and well – being.
Enjoy a complete body treatment that balances and revitalizes all the systems of the body.  Following a Shiatsu treatment, one is left feeling deeply relaxed, energized and refreshed.
About Bruce
Licensed Shiatsu Therapist
Bruce Cary has been practicing the Namikoshi style of Shiatsu Therapy since 1985 after graduating from the Aisen Shiatsu School where he received his training from his Sensei, Fumihiko Indei.  Under his watchful eye, Bruce developed a sensitivity and strength that has allowed him to treat a variety of conditions with knowledge and compassion.  After training with his Sensei in Honolulu, Hawaii for two years, he was called upon to establish a Shiatsu clinic on the Island of Maui.  He was given the opportunity to work in many different settings including a Chiropractic office for 10 years.  This then led him to become the owner and Spa Director of Makena Massage at a large resort facility in South Maui while maintaining his practice in Wailuku, where he is currently located.
Along with extensive training in Shiatsu Therapy, Bruce brings to each session an ability to draw upon other modalities such as Somatic Movement Education, Thai Medical Massage, Foot Reflexology and Hawaiian Lomi Lomi.  While each session is different, the Namikoshi style of Shiatsu treats the entire body while concentrating on the client's specific complaint.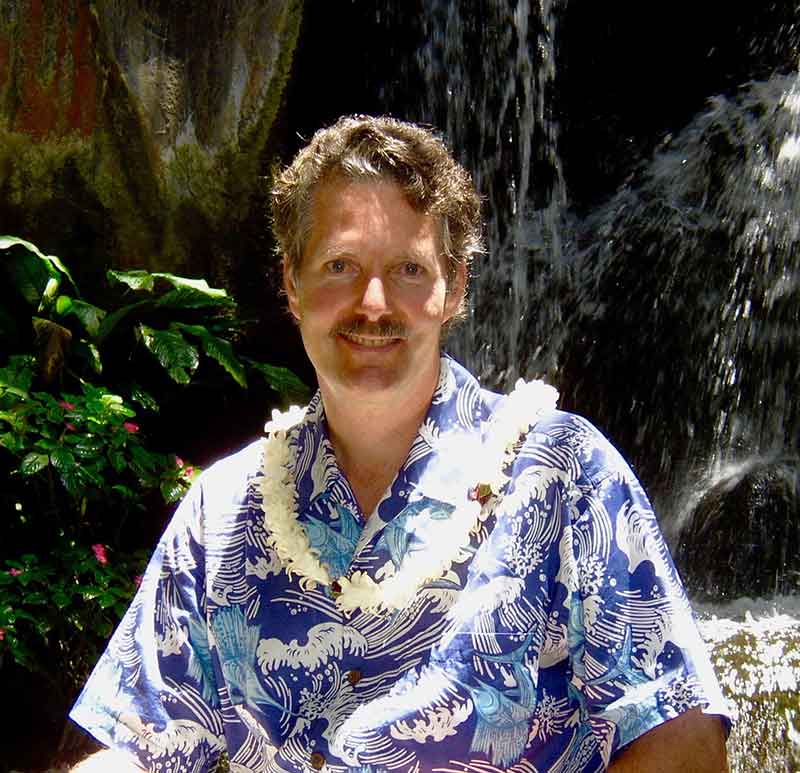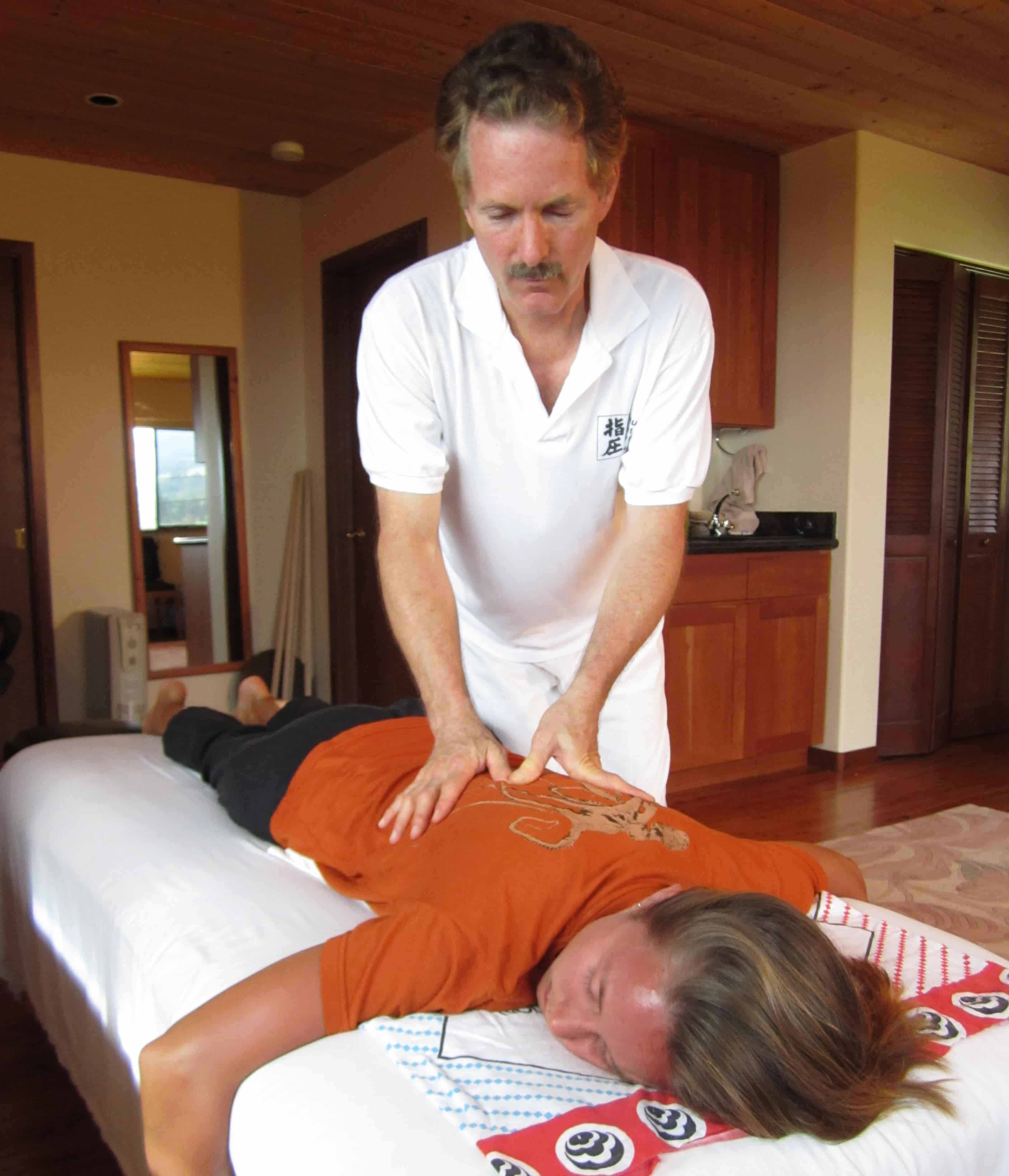 Shiatsu translated means "finger pressure." It is a form of deep pressure point therapy involving the application of thumb pressure to specific acupuncture points throughout the body. Fundamentally Shiatsu is quite simple.
It relies on the proper application of carefully judged pressure to specific points throughout the entire body to eliminate fatigue and stimulate the body's own natural self – curative abilities. Pressure is applied primarily with the thumb.
The Japanese word shiatsu is composed of a character meaning finger (shi) and another character meaning pressure (atsu). A kind of Shiatsu has probably been practiced by human beings since the very dawn of humanity itself. When a part of the body is sluggish or in pain, the natural reaction is to press or rub it with the hands.
This reaction is probably the true origin of Shiatsu therapy. But over many years of diligent study and research, such instinctive treatment has been scientifically systematized and improved to become a therapeutic method adjusted to the demands of a variety of ailments.
Following a Shiatsu Treatment, You Will Experience:
Softening of muscular tension
Relief of fatigue
Stimulated circulation
Rejuvenation of the systems of the body
Relaxation of the whole body
Stress reduction and pain management
Release of toxins from the body
Calming of the nervous system
Not only will you receive benefits with one treatment, ongoing treatments offer a way for you to prevent disease, increase your flexibility, reduce mental anxiety, balance chi (life force), and improve all vital systems in your body, mind and spirit. Location
1959 B. Kaohu Street
Wailuku, HI 96790
Hours
Open Mon, Wed, & Fri.
9:00 AM to 6:00 PM
By Appointment Only
*Parking provided on Kaohu Street