Fundamentally, Shiatsu is quite simple. It relies on the proper application of thumb pressure to specific acupuncture points on the body to eliminate fatigue, relieve muscle spasm, dissipate pain and stimulate the body's natural self help abilities. As part of the recovery process from an accident, injury or pain, Shiatsu is invaluable for one's own self – healing.
A kind of Shiatsu has probably been practiced for centuries. When a part of the body is in pain the natural reaction is to press or rub it. Over many years of diligent study and research, such instinctive treatment has been scientifically systematized and improved to become what is today a therapeutic method appropriate to the demands of a wide variety of ailments.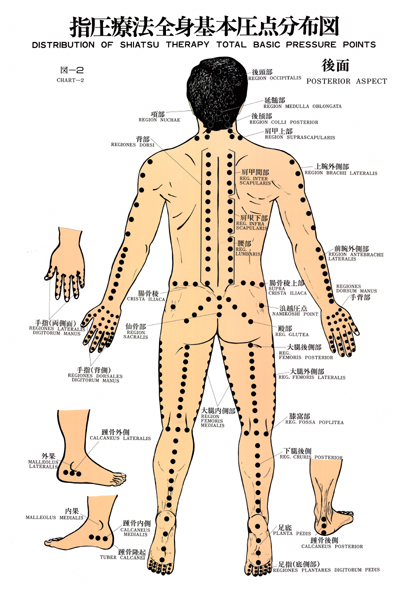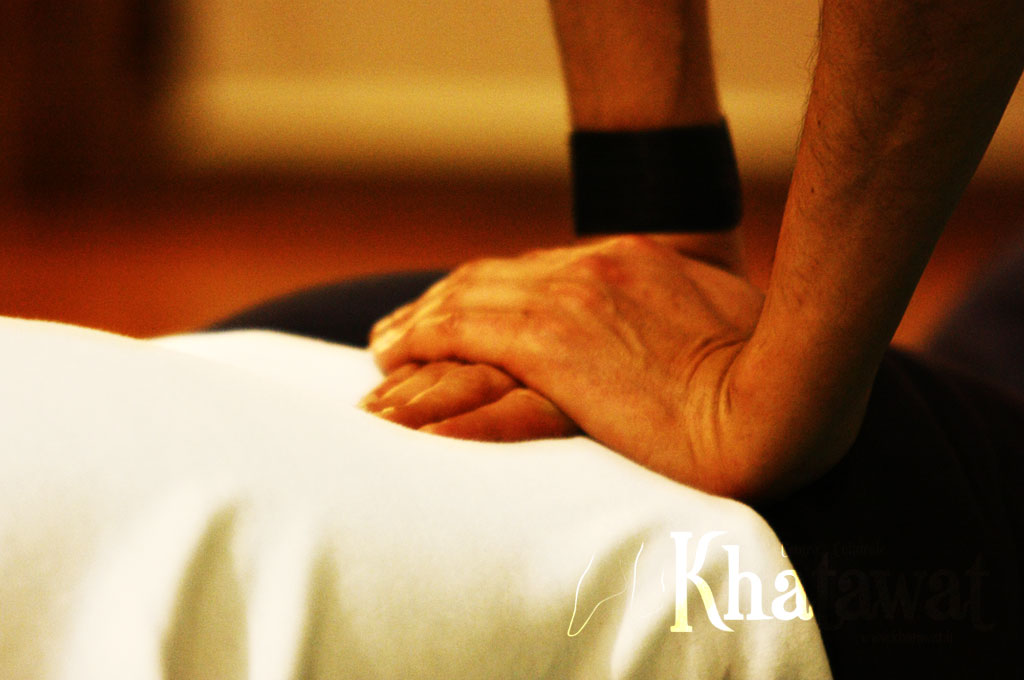 Shiatsu can be recommended safely for almost any condition. It is uniquely adapted to a wide range of ailments ranging from muscle spasms and strains to whiplash and accident related injuries. It is especially effective for headache pain, discomfort during pregnancy, aches and pains, insomnia and stress. Shiatsu is also wonderful as a relaxant after a hard day at work or in one of those moments when everything seems to be overwhelming.
Many doctors and chiropractors now recommend Shiatsu as an integral part of the recovery process.
How Much Shiatsu Treatment Might I Need?
Many people come to Shiatsu on a regular basis or as part of their general health maintenance regimen. Some clients choose once a week, some once a month. It depends on the individual and their particular needs.
A client coming in with a specific ailment will be evaluated accordingly and the amount and frequency of treatment will be dependent upon the type and severity of the condition or injury. The more serious the problem the more frequent the Shiatsu treatments. Results should be apparent within a short time and treatment can then be reduced as improvement continues. A maintenance schedule can be suggested based on the specific needs of the client.
Doctors' referrals for No Fault and Worker's Comp insurance are gladly accepted and all recommendations and requests from the referring physician are strictly adhered to.
The answer to this question is NO. Shiatsu, when applied properly should feel stimulating, relieving, deep and therapeutic but not painful. Shiatsu does not have to hurt in order to effect positive change.  Any discomfort experienced will be brief and will be clearly understood by the client to be part of the healing process.
How Do I Prepare for a Shiatsu Treatment?
Eat lightly or not at all in the hour prior to treatment.
Avoid consumption of alcohol or drugs (other than those prescribed) on the day of treatment.
Wear loose comfortable clothing. No oils are used in the treatment so you will remain fully clothed.
Be prepared to provide the treating therapist with any relevant medical information; i.e. history of illness or accidents, operations and other pertinent conditions such as high blood pressure, diabetes, arthritis, current medications, etc. Describe any current conditions as fully as possible, i.e. a stiff neck, sore lower back, headaches, etc.
Shiatsu treatments are performed on a wide, low, deep tissue massage table.
Ideally, Shiatsu is a relationship in which the patient and the practitioner exchange roles and in this way strengthen the effect of the treatment and stimulate a profound feeling of trust. During a Shiatsu session, the practitioner and the patient must work together and be committed to produce the desired effect of improved health and strength.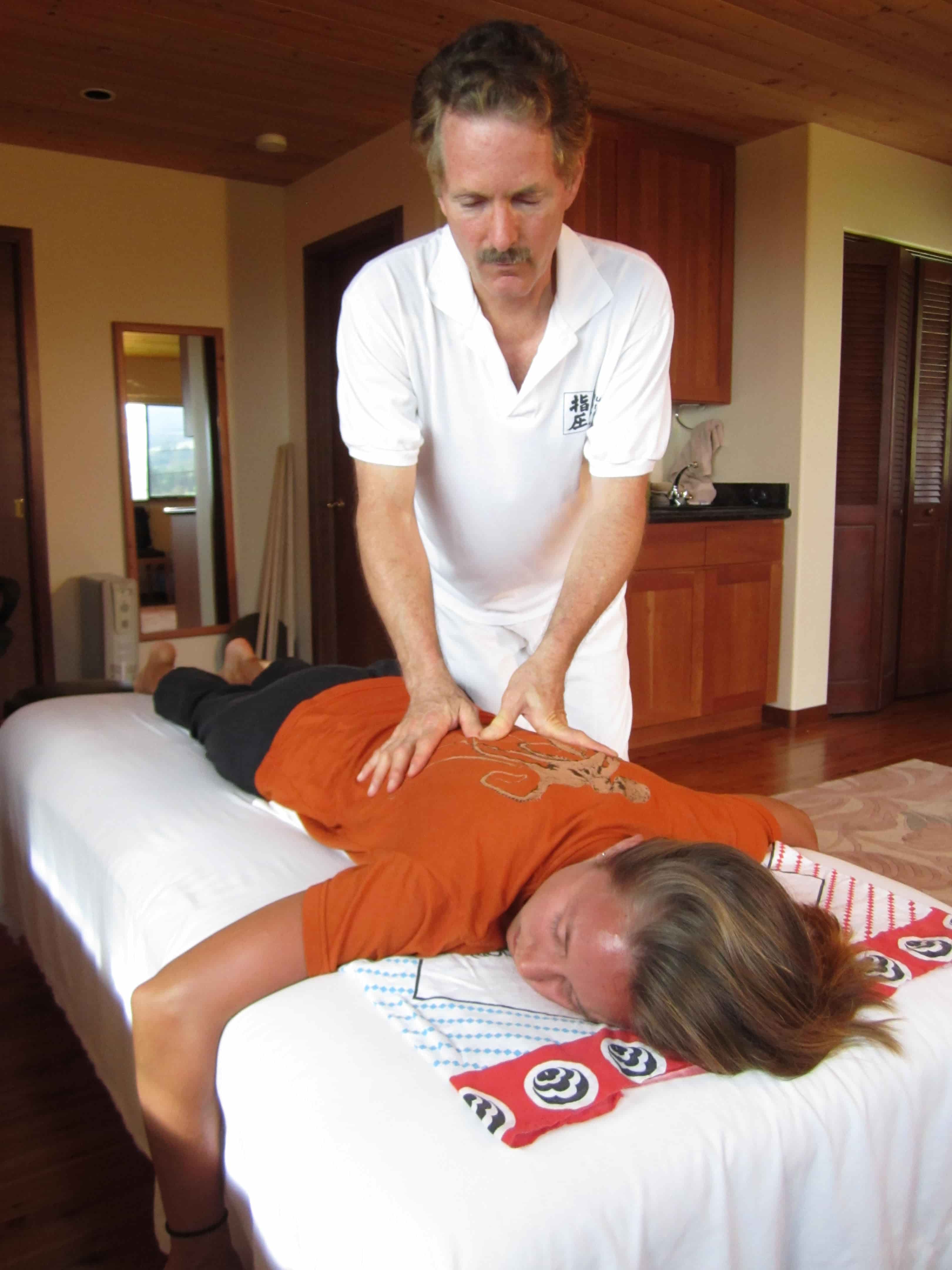 Location
1959 B. Kaohu Street
Wailuku, HI 96790
Hours
Open Mon, Wed, & Fri.
9:00 AM to 6:00 PM
By Appointment Only
*Parking provided on Kaohu Street